Who is online?
In total there is 1 user online :: 0 Registered, 0 Hidden and 1 Guest

None

Most users ever online was 23 on Thu Mar 28, 2013 12:06 am

| | |
| --- | --- |
| Regarding Fates. (Osore and Shigeru. Possibly Bakemono.) | |

Author
Message
JWC
Neo-Akatsuki




Chakra Limit

: 250


Posts

: 35


Brofist

: 1


Age

: 22

Shinobi Profile
Team Members:
List of Weapons:
List of Jutsu:


Subject: Regarding Fates. (Osore and Shigeru. Possibly Bakemono.) Sat Mar 30, 2013 3:13 am

---

Shigeru sat down with the thus far unnamed girl. "This might look a bit strange to you, but don't worry. I'll be fine." The girl nodded. With that, he sat down, and was suddenly within the Akatsuki meeting hall. He sent out a personal summons to Osore. The subject of this request, was the fate of this girl.

_____________________________________________________________________________________________________



Eye of Enlightenment Counter: 23

Seal of Near Death Counter: 9

| | |
| --- | --- |
| Regarding Fates. (Osore and Shigeru. Possibly Bakemono.) | |
Welcome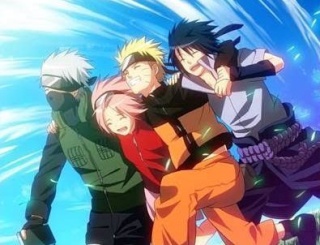 Affiliates
Our Affiliates
Listed On:
Click Daily:
News Channel
L 2 = Language is permitted, but cannot be used to abuse other members, only other member's CHARACTERS.
S 2 = Sexual Acts are permitted, but must be placed within the appropriate area.
V 3 = Violence is permitted, and there are no restrains as to what you can post or say (Within the two above rules).

Well, it's Mid Summer now in Mukougakure, Nayamagakure, and Hanegakure! The sun is just boiling down on the ANBU's backs as they stand guard over the Village. Most Genin are out training with their Sensei though, the hot sun making it seem like it would 'Build Character'.

The Chuunin have it easy, as most are either away on missions where there's a lot more shade, water, or down south where all the snow is. Some are even teaching indoors! Lucky...

Brrr! It's winter down in Arashigakure and Honougakure! This is the time of year when Arashi gets quite a few snowstorms, well, if your below the cloud! Above on the upper platform, there's no snow, but there IS quite a wind chill!!

Down in Honou, because of the proximity of the Volcano, temperatures don't drop too much down here, if any, they only drop by 5oF!
Tweets
Our Facebook Page:

Staffers
Founder:
Admin
Trial Admin
None
Moderators
None
Trial Moderators