Who is online?
In total there is 1 user online :: 0 Registered, 0 Hidden and 1 Guest

None

Most users ever online was 23 on Thu Mar 28, 2013 12:06 am

Mukōgakure no Sato

Topics
Posts

Last Posts

Come here to talk with the Kuraikage. She can assign Squad Members and Missions to certain individuals and teams as well.


0

0

An Arena built into the Village of Mukougakure, it usually holds the contests for the Chuunin Exams. But it is also where Tournaments are held, as well as any Shinobi that would like a match to be public to the viewers.


0

0

This is where all Teams and individuals will go to Train new Jutsu, or spar.


2

16

Training A Kyuubi! S...
Sat Mar 23, 2013 11:47 pm
Narora Uchiha

1

7

The Uchiha Jounin; T...
Tue Feb 12, 2013 8:27 pm
Narora Uchiha
The Large Compound of the Uchiha, this place houses them all. It was built with a large, 10 foot fence for privacy.


0

0

Topics
Replies
Author
Views
Last Posts

0

NaomiReijin

509

on Sat Mar 30, 2013 4:49 am
NaomiReijin
Welcome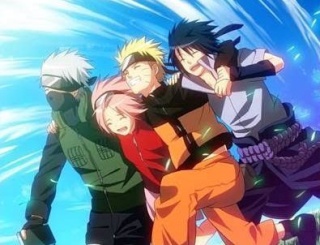 Affiliates
Our Affiliates
Listed On:
Click Daily:
News Channel
L 2 = Language is permitted, but cannot be used to abuse other members, only other member's CHARACTERS.
S 2 = Sexual Acts are permitted, but must be placed within the appropriate area.
V 3 = Violence is permitted, and there are no restrains as to what you can post or say (Within the two above rules).

Well, it's Mid Summer now in Mukougakure, Nayamagakure, and Hanegakure! The sun is just boiling down on the ANBU's backs as they stand guard over the Village. Most Genin are out training with their Sensei though, the hot sun making it seem like it would 'Build Character'.

The Chuunin have it easy, as most are either away on missions where there's a lot more shade, water, or down south where all the snow is. Some are even teaching indoors! Lucky...

Brrr! It's winter down in Arashigakure and Honougakure! This is the time of year when Arashi gets quite a few snowstorms, well, if your below the cloud! Above on the upper platform, there's no snow, but there IS quite a wind chill!!

Down in Honou, because of the proximity of the Volcano, temperatures don't drop too much down here, if any, they only drop by 5oF!
Tweets
Our Facebook Page:

Staffers
Founder:
Admin
Trial Admin
None
Moderators
None
Trial Moderators