Who is online?
In total there are 2 users online :: 0 Registered, 0 Hidden and 2 Guests

None

Most users ever online was 23 on Thu Mar 28, 2013 12:06 am

| | |
| --- | --- |
| Naurto: Lands Of Shinobi | |

Author
Message
Naoko
Guest





Subject: Naurto: Lands Of Shinobi Wed Mar 20, 2013 10:30 pm

---

The Plot

[center]

INVITATION TO A NEW ERA

is when the world was once covered in ashes, and it has recreated itself into something new, something better. Weeks which seemed like months and months which seemed like years, life was being created upon this world. As the new settlements called "Villages" began to rise. Things began to accelerate and advance far before anyone would have ever predicted or imagine. Some villages increased in freedom and tranquility as well as peace and trust, while other villages decided it was best to do them and have everyone else worry about themselves. Everything is where it needs to be, the first war hasn't been waged yet, and the chuunin exams are right around the corner. Right now, everything and everyone are/is at peace with it/themselves.

Be the next hero of the Naruto Lands Of Shinobi just like naruto by taking advantage of all the content customization available to you in assistance towards your overall goal. Once you join you will have the ability to create the strongest of all jutsu or simply upgrade weaker ones, produce powerful equipment and weapons as well as establish you own great organization. Watch as your character growers stronger and stronger from battles, missions and experiences and your RP becomes more and more better in the NLOS world. Gain Equipment and Jutsu from joining Plot or Event related mission and be part of the much larger picture. Although plot and event mission are the best ways of being part of plot effecting occurrences you will also be able to act freely as you wish, maybe decide to overthrow a village Kage though not recommended without powerful acquaintances.

---

A good RPing experiences

A well made, clean and simple layout that will allow you to easily get deeper in our community and learn more about Naruto and RPing

Friendly and Experienced Staff That do their job

Plot made by your awesome Staff

Constant Events & Competitions for everyone to enjoy.

Our own Systems and Styles

---

Please join use at

http://narutolandsofshinobi.pro-forum.co.uk/

we look forward to seeing you there.

Code:

[url=http://narutolandsofshinobi.pro-forum.co.uk/][img]http://img6.imageshack.us/img6/5598/nfdu.png[/img][/url]

| | |
| --- | --- |
| Naurto: Lands Of Shinobi | |
Welcome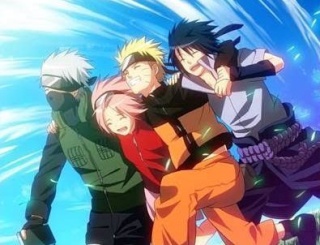 Affiliates
Our Affiliates
Listed On:
Click Daily:
News Channel
L 2 = Language is permitted, but cannot be used to abuse other members, only other member's CHARACTERS.
S 2 = Sexual Acts are permitted, but must be placed within the appropriate area.
V 3 = Violence is permitted, and there are no restrains as to what you can post or say (Within the two above rules).

Well, it's Mid Summer now in Mukougakure, Nayamagakure, and Hanegakure! The sun is just boiling down on the ANBU's backs as they stand guard over the Village. Most Genin are out training with their Sensei though, the hot sun making it seem like it would 'Build Character'.

The Chuunin have it easy, as most are either away on missions where there's a lot more shade, water, or down south where all the snow is. Some are even teaching indoors! Lucky...

Brrr! It's winter down in Arashigakure and Honougakure! This is the time of year when Arashi gets quite a few snowstorms, well, if your below the cloud! Above on the upper platform, there's no snow, but there IS quite a wind chill!!

Down in Honou, because of the proximity of the Volcano, temperatures don't drop too much down here, if any, they only drop by 5oF!
Tweets
Our Facebook Page:

Staffers
Founder:
Admin
Trial Admin
None
Moderators
None
Trial Moderators