Who is online?
In total there are 2 users online :: 0 Registered, 0 Hidden and 2 Guests

None

Most users ever online was 23 on Thu Mar 28, 2013 12:06 am

| | |
| --- | --- |
| The Lion King: Dark Horizon V2 | |

Author
Message
Nuka
Guest





Subject: The Lion King: Dark Horizon V2 Sat Mar 09, 2013 2:29 pm

---

A new King has risen on Pride Rock and with him a new Era, an Era of peace and prosperity for the lands once ravaged by his very own Uncle as well as peace for lands once threatened by the same darkness. However peace never lasts and light must always be followed by dark, waiting in the shadows are many threats for the tenuous peace, be it a fallen and bitter Queen or a son who carries the same evil as his father inside. Peace reigns for now but like all things isn't guaranteed to last forever, a darker horizon awaits just around the corner.

Dark Horizon is an alternate universe TLK roleplay that expands on not just the story of the Pridelands but other lands such as the lush jungle Lowlands or the hot dry Desertlands. With a word count of 250 it caters to not just one but all roleplayers with many opportunities to create your own story outside of the Pridelands we all loved as well as in them with canons and OC's alike. Our community would love to have you and we hope to see you join our family!

| | |
| --- | --- |
| The Lion King: Dark Horizon V2 | |
Welcome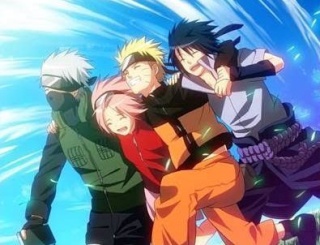 Affiliates
Our Affiliates
Listed On:
Click Daily:
News Channel
L 2 = Language is permitted, but cannot be used to abuse other members, only other member's CHARACTERS.
S 2 = Sexual Acts are permitted, but must be placed within the appropriate area.
V 3 = Violence is permitted, and there are no restrains as to what you can post or say (Within the two above rules).

Well, it's Mid Summer now in Mukougakure, Nayamagakure, and Hanegakure! The sun is just boiling down on the ANBU's backs as they stand guard over the Village. Most Genin are out training with their Sensei though, the hot sun making it seem like it would 'Build Character'.

The Chuunin have it easy, as most are either away on missions where there's a lot more shade, water, or down south where all the snow is. Some are even teaching indoors! Lucky...

Brrr! It's winter down in Arashigakure and Honougakure! This is the time of year when Arashi gets quite a few snowstorms, well, if your below the cloud! Above on the upper platform, there's no snow, but there IS quite a wind chill!!

Down in Honou, because of the proximity of the Volcano, temperatures don't drop too much down here, if any, they only drop by 5oF!
Tweets
Our Facebook Page:

Staffers
Founder:
Admin
Trial Admin
None
Moderators
None
Trial Moderators