Who is online?
In total there are 2 users online :: 0 Registered, 0 Hidden and 2 Guests

None

Most users ever online was 23 on Thu Mar 28, 2013 12:06 am

| | |
| --- | --- |
| [Satoshi, Shigeru] Jutsu List. | |

Author
Message
JWC
Neo-Akatsuki




Chakra Limit

: 250


Posts

: 35


Brofist

: 1


Age

: 22

Shinobi Profile
Team Members:
List of Weapons:
List of Jutsu:


Subject: [Satoshi, Shigeru] Jutsu List. Sun Mar 24, 2013 7:49 pm

---

S-Ranks

Eye of Enlightenment:



Rank: S

What it Does: If this were Bleach, this would be kinda like my bankai. Boosts perception levels, allows forced access into other's psyches (therein, he can engage in a battle with a mind-opponent (Called a Koa). Depending on their perception levels [15 higher than my Genjutsu levels], he can defeat the mind opponent and plant a suggestion, or, be defeated by the mind-opponent, and be removed from the psyche.), releases immense pressure when enemies near user. This pressure acts as a sort of near-impenetrable shield. It reaches nearly 3 inches away from his body, but the pressure is enough to cut a diamond if it's held there long enough. However, he can be cut, if the opponent's Taijutsu is 10 points above his (Or if they can use high powered Raikiris, that means Xavier only... Sorry.). This Jutsu can be used for 3 posts before shutting down. In return for slowly losing his right eye, it grants him immense healing capabilities. Can only be used 120 times (Everywhere. In topics, the limit still stands. This limit goes everywhere. He can literally ONLY use this 120 times. Ever.) before eye becomes blind and can no longer use this jutsu. Can only be shut off by the user (in this case, recharge time is 3 turns), or if eye is stabbed by some miracle. Once stabbed the jutsu seal breaks, and it takes 20 turns to regenerate. There's a surprise at the end however, when all 120 uses have been fulfilled. You have been warned.

Element: N/A


Appearance:

Seal of Near-Death:

A-Ranks

B-Ranks

C-Ranks

Air Clone Jutsu:

D-Ranks

E-Ranks

_____________________________________________________________________________________________________



Eye of Enlightenment Counter: 23

Seal of Near Death Counter: 9

| | |
| --- | --- |
| [Satoshi, Shigeru] Jutsu List. | |
Welcome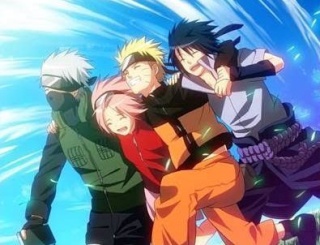 Affiliates
Our Affiliates
Listed On:
Click Daily:
News Channel
L 2 = Language is permitted, but cannot be used to abuse other members, only other member's CHARACTERS.
S 2 = Sexual Acts are permitted, but must be placed within the appropriate area.
V 3 = Violence is permitted, and there are no restrains as to what you can post or say (Within the two above rules).

Well, it's Mid Summer now in Mukougakure, Nayamagakure, and Hanegakure! The sun is just boiling down on the ANBU's backs as they stand guard over the Village. Most Genin are out training with their Sensei though, the hot sun making it seem like it would 'Build Character'.

The Chuunin have it easy, as most are either away on missions where there's a lot more shade, water, or down south where all the snow is. Some are even teaching indoors! Lucky...

Brrr! It's winter down in Arashigakure and Honougakure! This is the time of year when Arashi gets quite a few snowstorms, well, if your below the cloud! Above on the upper platform, there's no snow, but there IS quite a wind chill!!

Down in Honou, because of the proximity of the Volcano, temperatures don't drop too much down here, if any, they only drop by 5oF!
Tweets
Our Facebook Page:

Staffers
Founder:
Admin
Trial Admin
None
Moderators
None
Trial Moderators